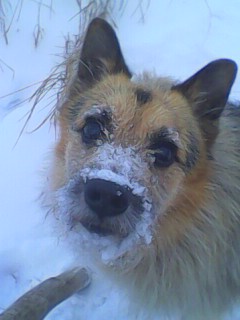 -26 Celsius and a dancing doggy made me realize it was cold this morning again. There are several types of cold, some -20 and belows are almost gentle and not an issue. But when a breeze is blowing and the humidity is high enough, cold becomes a true reality and this morning, the moon was bright, the air was crisp, snow was drifting like little mice scurrying for cover and the humidity was high. It was bitter cold this morning…. I like to complain about something everyday, thus, I will complain about the cold today… 😉
Then I looked around me and found this; The home was +20 inside the main room, +5 in the next room and Boza was upside down sleeping on the couch, happy as can be. Life was good and life was happy. Though seriously, Boza went running down the hill to do his doggy business and passed me going home, before I had a chance to contemplate what was happening…. Boza smart…
* * * * *
I looked at some pictures of Russia and the people in the pictures had on furs. The comments were terrible. The site was being attacked by lowlifes, who have no idea anything about Russia and degrading the pictures, because of the people wearing fur coats and other fur items. Seriously, someone sitting in Britain and or the USA have no idea of real cold. Maybe in the northern parts, but real cold except in the mountains of the USA is not available. I know North Dakota is cold, but all you have to do is look north to Canada and see what they are up to…
Canada is like Russia, Damn Cold and some more Damn Cold…
We have an issue and have had this issue for awhile; Pious people with a total lack of true intelligence, with a total lack of any form of comprehension, people who cannot see past their own nose, love to put their life into others and criticize what you do and or what they do. Some of the worst comments I saw were from Germany and the Anti-Fur crowd had come out in full participation against this site…
I remember when the Anti-Fur movement started many years ago. Before that the US was the Fur capital of the world. Everyone had fur coats and it was the way to stay warm. Of course, modern tech has replaced somewhat the real fur coat. It is not the same though and when living in a country such as Russia, fur rules. And if you lived here? You would change your mind quickly. That is the issue…
We humans like to assume (Remember assume means to make an Ass Out Of You And Me!) that everyone in the world is exactly like us, or me, or you, or them and or those people over there…
The world is made up of so much variety of people, animals, weather and many many other variables, that to be generically lumped together is so wrong it hurts the intelligence to contemplate the thought….
People we have to stop our mouths and let our brains think, before we speak, write and accuse. The world is a wonderful place, but you only live in a tiny spot on this earth and another country, another person and another mindset is totally A-Okay too be allowed to be that country, to be, "Well simply, That country and her people to be happy the way they are!"
"And what's more I've got no need for anyone to tell me how to do it. I am not interested. You act how you want to and leave me alone to do my own thing. – Olivier Martinez"
Are you able to just leave others alone and enjoy the variety that is presented for your view?
That is what I thought!
* * * * *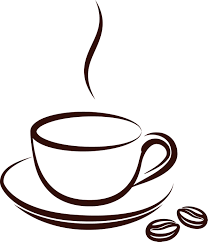 Svetochka has surgery today. I will not talk about it, because she will kick my butt, but – I am worried about her. Her mom will help her and I will do what is best; watch and care for Boza. Then later this month Svetochka will come to the Tiny Russian Village and see us boys and give us big hugs and kisses…
Time to go and walk the doggy, it is now -28.9 outside…
WtR