Donskoy Monastery; founded in 1591, in the south-west of the central part of Moscow. The name of the monastery was in honor of Don Mother of God..
The Donskoy Monastery founded on the very spot where the army awaited a decisive battle with the Tartar hordes, and where there was a small little church camp with the image of Our Lady of the Don. This battle sent the Tartar's running and finalized the spot for the building of the Don abode – a new monastic fortress, which completed the formation, of the Moscow defensive ring of Monasteries…
By the beginning of the XIX century Donskoy Monastery was the most privileged and wealthy monastery of Russia, which has a great influence on the spiritual and political life of the country. From 1799 to the end of the year 1827 in the Donskoy Monastery housed Spiritual censorship committee, which was then moved to the Trinity-Sergius Larva. In the monastery in 1834, housed a religious school, and since the beginning of the year 1909 and a school for training novices…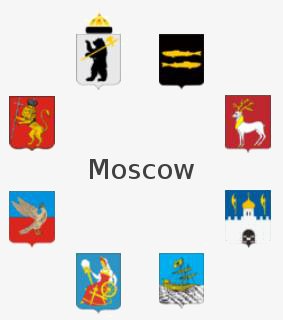 The Donskoy Monastery still stands to this day and is a popular tourist destination for Russians and international travelers. It is just one of the many monasteries built to protect Moscow from invading hordes of barbarians. These monasteries formed a ring around Moscow, called the Golden Ring Road, that travels all around Moscow. These monasteries served as the first line of defense for the capital of Russia…
These monasteries are many of what formed the basis for the power of the Orthodox Church to congeal the churches into one centrally functional system. The power of the Orthodox Church owes its existence to the brave and daring monks that protected many cities all over Russia. Monasteries where more than just a place of God, they were fortresses to protect the world of Russia…
Posted by Kyle Keeton
Windows to Russia…
The copy scores 52.9 in the Flesch Reading Ease test, which is considered fairly difficult to read.