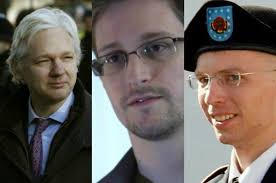 Julian Assange isolated since May 2010…
Do you care?
One day maybe you can have the same treatment…
Snowden?
He has been in Russia officially since June 23, 2013…
Manning? Well he is a girl now. That was his way out…
At least Snowden has a good life in Russia. Does not have to become a girl to get out!
If only Julian Assange had made it to Russia?
He at least could have walked in the parks and not worried about being imprisoned for the rest of his life….and keep his manhood intact…
Now maybe soon Assange will want to be a girl also…
It is 2019 going on 2020 people…
WtR