Sveta says it is good for me and learning patience is a virtue. But Big Bear does not like being told what to do, even if it is Mother Nature doing the telling. Most of my issues are not planning ahead. No skis, no snowshoes and such. I have good food for over a month and can stretch it for two months easily. Boza has food for three months, thus we are not going to starve… 😉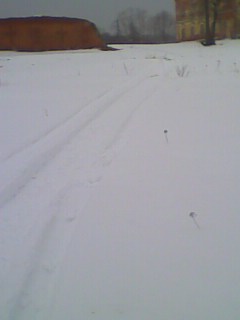 Therefore, tomorrow if the weather holds and it should, I have found a place where snowmobiles have been transecting the area. These are forest ranger snowmobiles and they lead to were I want to go. Maybe not straight there, but regardless to the village I need to go to. I have been practicing this morning for over an hour and I am able to walk on the snowmobile paths if I exercise caution. Otherwise I am up to my waist in snow and it is wet snow right now…
It will reach -4 tonight and that will freeze my path better and make it stronger. I watched four snowmobiles playing around on the lake bed this morning and I am here to tell you, they can go anywhere, literally…
I am checking everything twice and making sure I have a snack to eat for on the way and will have matches, flashlight and a knife with me also. Boza will stay home(?,) for regardless he is better off stressed at me leaving, then trying to walk, what it seems to be about 4 kilometers one way through the woods. Now he may argue with my thinking and I know he wants to be right there with me. For what ever I do, Boza wants to do also. We are a team and best buddies; You know!
I keep telling myself that he needs to stay home, but I also know that he is my right hand and we go down together or not at all. So I have to do some thinking if he goes or not. It is not often in my life that I am indecisive and this is one of those rare times…
This is a challenge to me and that is the way I am. Can I do it? Am I able? Should I do it? Do I need to do it? Nothing matters except I want to do it and prove to myself that I am still able to fulfill what needs to be done when it needs to be done. If Sveta was here, I would be gone, for Boza would have someone to watch over him as I was gone for about 4 hours…
* * * * * * * * * *
So yes, If the creek don't rise and the snow don't fly, I will make it out to the store…
* * * * * * * * * *
I am going to make a chicken soup today. I use one half of a chicken breast and cook it down until it starts to come apart. Then add some potatoes, carrots, salt n pepper and onions, then cook it until everything is done. The chicken is literally gone and mixed throughout all the liquid of the soup. The second day is the best for this soup, at that point the potatoes have gone to starch and the soup is thick and creamy. Oh so good…
* * * * * * * * * *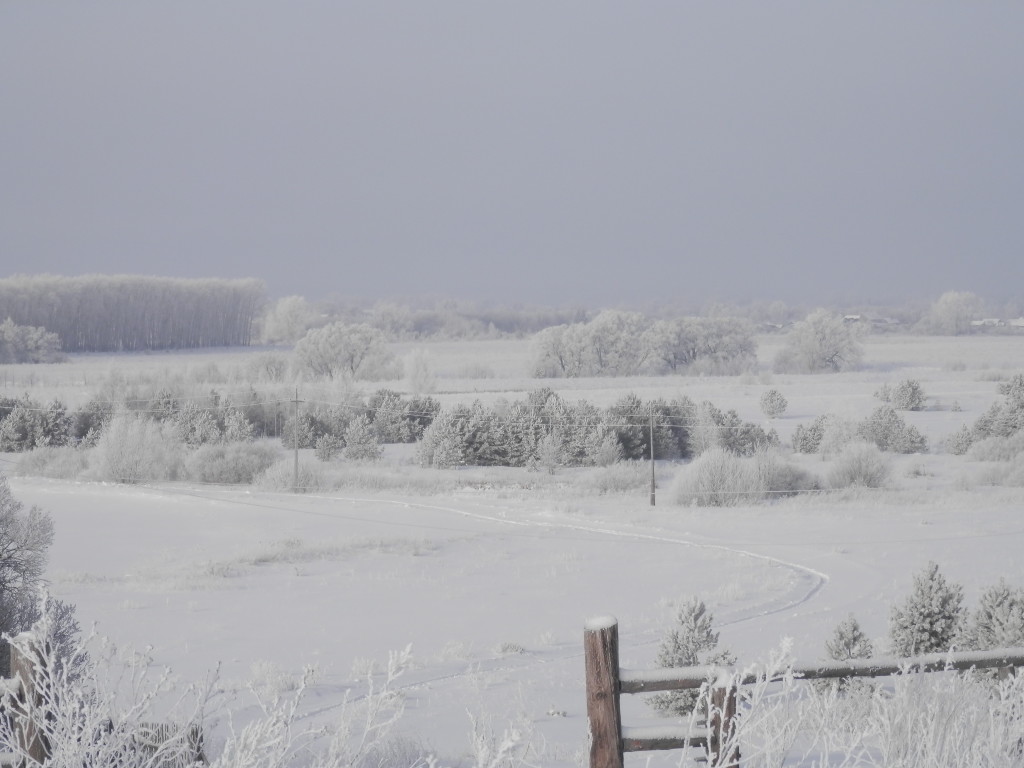 You can see the path Boza and I take to the bottoms. Everyday this path has to be stomped out again, for it snows all the time. This truly a winter wonderland and now that it has warmed up a bit. I hope to get out and buy some goodies to eat…
Boza and I want steak, baked potatoes, asparagus with cheddar cheese sauce and a huge piece of cheesecake with cherries on top…
We can dream, Right?
WtR