Yesterday it got to a high of about 7 degrees. We were lucky that it got that high…
The day was very windy, rainy and the wind came out of the north, stocking caps, heavy coats, long underwear and gloves were necessary. Boza of course had his fur coat on, so he was fine as is. Lucky dog…
* * * * * * * * * *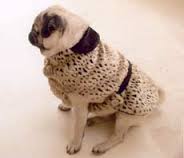 But today already it is just as cold, and a small dog came up the hill with his mommy (a grouchy unknown babushka) and he was sporting the latest in June cold weather wear. He had a leopard fur coat, a tiny green hat and pink booties on. He came prepared to look at the monastery in style. Wish I had a camera to get a picture of that… 😉
Today is more of the same weather as yesterday and right now it is raining, windy and Mr. Sunshine is on vacation at the Bahamas. Wish he would come back for a few days and say hi!
But! Coffee with milk, a sweatshirt and boots on. Makes it comfortable and Boza just ate four packs of dog food after our freezing walk. I slept in later than normal, I woke at 3 a.m. and looked at the world outside, then decided that I needed another two hours of sleep and went back to bed. What could I do? Go out in a leopard fur coat, a tiny green hat and pink booties? Well that might have worked, but I do not have such a wonderful assembly. Therefore, I slept, walked Boza later, sipping coffee and writing this post, after the world warmed up a few degrees…
Leopard fur coat, a tiny green hat and pink booties! Now that is style… LOL…
* * * * * * * * * *
I was a taxi driver yesterday. I took the neighbors to Rybkhoz (The fish Village,) then I took Vova to Rybkhoz also. It is pension time and everyone is buying goodies for the house to eat. I did not mind and it gives me a chance to see what is going on with the Fish Farm. The lakes are almost all filled and it looks to be a bumper crop again this year. They did a bunch of work on the lakes and have filled them all to the brim…
* * * * * * * * * *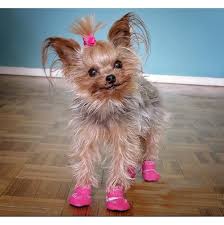 Well….I got to thin the plants in the garden. Cold and no fun, but gotta do it…
If I just had a "Leopard fur coat, a tiny green hat and pink booties!" I could be warm, in style and the talk of the village as I weed and thin the garden… Maybe Boza would like the same?
WtR