I was actually working on WtR a few days ago and I had a sharp pain, a sudden pop and my crown and post popped out of place. The post had been there for years and the crown was in place still secure. Interesting to look at and it went back in no issues, but, it was loose. I guess the cement finally washed out enough?
So a trip to the dentist happened and for 1000 rubles ($15) they glued the post back in after determining that everything was alright. Interesting…
I was sick yesterday from the glue. As I have determined, because I feel better today. I am that way. Glue products make me ill feeling if I am not careful and being in my mouth has always been an issue. Today the glue is set good and dried completely and I feel better…
So since 2013 I have had good luck with the post done by the original dental work….again I will say that dental work is cheap in Russia and the quality is always good. I do not have to like going to the dentist to appreciate the quality. They cleaned it well, checked it carefully and after consultation, inserted the post and crown back to where it was and I can not tell the difference. Good for all involved…
I am an acrylic tooth replacement person and as always when I go to the dentist, they want me to replace such terrible teeth (acrylic) with the latest and greatest new teeth. Sad faces always happen when they realize that I am sold on acrylic and that is that…
Acrylic replacement teeth are the nearest to real teeth that I have found. From texture, feel and wear ability. Everyone has their opinions and mine is set in stone for me. Or in acrylic when it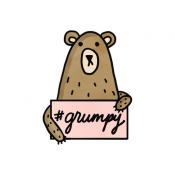 comes to my teeth. The same goes for any cavity repair. Just be smart at what you try to eat. Then again the same goes for your real teeth and a bone will do the damage as will chewing ice all the time…
Therefore, I have been a little bit grouchy, grumpily grumpy and sick feeling. This is normal and tomorrow I will be back to normal. ???
Have a nice day…
WtR