This is kinda the end of the year post. At least the thinking's that I am doing. I will toss a few more around before 2019 gets here, but this is the grand finale of 2018…
If money was the factor that drove me like it does so many people in the world. Then I could be living very well to do in Russia. There are many who live well to do and they write from their ivory towers downtown Moscow (and they also write from their London and New York towers after saying they know about Russia,) and reap the benefits of cash for lies…
You will not find my work anywhere (unless stolen and better be a link at least) except right here on Windows to Russia. I do not click bait my titles. I do not get paid per word. I do not get paid per article. I do not get paid for lies. I just get a bit of money from donations that trickle in once in awhile…
If I wanted to write good Russia and make money, I could work for RT, Sputnik and many others, controlled medias. If I wanted to write bad, evil and dictator Russia and make lots n lots more money, I could write for BBC, NY Times and other such trash. Well the opportunity is there. They want people who have lived in Russia thirteen years, to tell bad things about Russia…
I could write bad things about Russia and then when the going got heated or at least I could act like it got heated, I would run away and live in London and keep writing about those damn Russians and my life of hell. Problem is; Russia does not bother people like me, even if I was writing bad stuff about Russia…
But that said, they also do not bother people like me who write good stuff and or true stuff about Russia. Then again, I would not take money for writing what I see and feel as the truth. If someone paid me to write good things about Russia, then I would most likely not write at all. I write from my heart and that is not driven by money…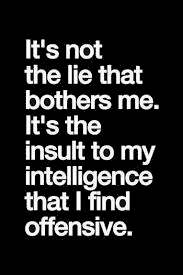 Okay…
I bet Russia pays you to write about bad America?

Nope again, I write about what has happened to me in America. I write what is wrong about what should be the shining star in the world. Yet I write about how far we are and have fallen. America does it to itself, no one else to blame, no one person did it, it was a collective destruction of a great country…
Svetochka and I have spent 100 times the money that WtR has ever generated. It barely generates enough year around to pay for her hosting and domain. But that is good enough…
Can you imagine writing 6000 plus posts for no money? Would you do it? Could you do it? Something drives me! Not money though! Maybe truth drives me? Hmm!
I just looked: 6620 posts. This post will make 6621. I really do not keep track and surprise myself when I do look after months and months. There is a bunch of stupidity in what I wrote yet there also is a bunch of truth. There also is a whole bunch of predictions, some good and some bad. The one thing about my posts is that you will find me anti war and anti bothering other people and countries. America is the best at doing just that…. bothering people…
But, back to hating Russia:
When I came back from the jungles, still soaked in multiples of Agent Orange showers. We were asked to not tell anyone what we experienced. For the sake of the country….don't talk about blowing up pregnant women, children and old people cowering withing their own personal huts made of local foliage and stuff. Don't talk about children with dynamite strapped to them and stairs with pressure wires to ignite a bomb. Tunnels everywhere and I personally crawled in a few to clean out the rats. Except it was their land and their home and nothing to do with us…
Just like then, I have been asked to lie, then attacked for over ten years about telling the truth about America and Russia. One way pays well and the other way pays crap…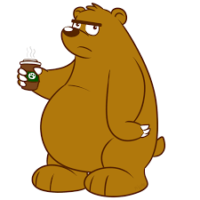 So why not hate Russia? (And make damn fine money…) We seem to only be able to thrive if we hate someone or something or some country….sounds kinda like we have personal issues… So why not hate Russia?
Because, there is much more to like about Russia than hate….and I will not lie just to make a buck…
That my friend, does not make money!
Truth pays piss poor: Thus, I will be destined to be poor in Russia…
Oh, How much money I can make hating Russia… (Lots and lots and lots…more than you would think that lying should pay!)
WtR