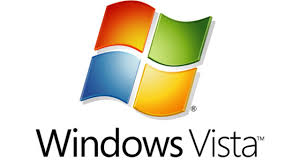 Long ago in a galaxy far far away!
I use to be part of the original insider program for Microsoft Windows. I started with Windows 98 and ended when Vista rolled out. I ran out of time and grew to dislike the way Microsoft was redirecting itself; Windows 10 was dreamed of many years ago…
The last few days I have been deep in Computerworld. It has been a long time and I have really enjoyed the last few days. Dredging up old skills and knowledge is good for you and me. We should do it more often.Sveta is probably going to give me that look about why I ate up so much precious internet bandwidth, but I got deep inside my old copy of Windows Vista and had tons of updates and stuff to slipstream inside the recompiled Vista disc I had. Vista is old and grouchy now, even more so than people think it was when it came out. Vista is the most misunderstood OS Windows ever made, but it also is the best they ever made. As with some children, Vista was born too soon and was born too far ahead of the technology at the time. Computers could not deal with Vista and that is that…
Thus, Vista failed! (But not before laying the groundwork for what we have now!)
It ate many a computer and made many have to buy a new computer, for Vista was a mess at first. Then with several Service Packs; Vista became a decent operating system. Just a dollar late and a dollar short…
Therefore, I grabbed my CD of Vista and decided to see if I could make it work on a modern machine. It took three attempts at installing and a hundred attempts at compiling divers for a system that never had such drivers to be used on it. As of this afternoon, I have accomplished the deed…
So different, yet so alike to Windows 7 and up. So XP in its insides and I can still see Windows 98 peeking at me many times as I worked on Vista. So familiar and so comfortable. In a few hours all my past came back and I, without thinking was able to just go where I needed to be and do what I needed to do. Vista is like that old coat. Your wife hates it, but nothing is more comfortable than that old coat…
I have a copy of Vista that I am sure many in the world do not have. It is stripped down and one of the original designs of the OS. It is light, fast and smooth. I just had issues to overcome, to adapt it to modern times…
So while it snowed and the wind blew!
Boza slept and I worked from early morning and into the nights having a blast…
WtR