It snowed all night and drifted something terrible. You would swear we are in the Arctic at times. Today is a bad time for that though…. Svetochka comes tonight and our roads are closed off again, after just one day of reprieve…
Boza and I walked twice this morning…
The Snow has drifted a meter deep on much of the road leading out of the village. It is not even a smooth layer. It is deep strips of snow across the road from edge to edge. They are peaked at over a meter tall and even my tall boots are too short. I will have to walk to the river and check things out when it gets daylight, but it looks grim to get Svetochka tonight. I will have to walk all the way to the main highway. For nobody is going to get down this road of ours…
I already shoveled the paths in our yard and they filled in again. Not happy about what I am seeing, but, I will get Svetochka to our Tiny Russian Village home and safe and sound. I will take the snow shovel with me on a walk and cut the worst of the issues I find as I go along…
Hope I do not have to dig my way for three kilometers?
* * * * *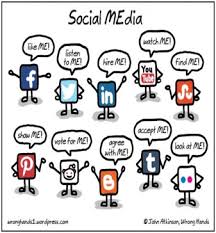 I have to say something:
The American Presidential Inauguration is going to be interesting. It looks as though there could be trouble. Sad! But true…. It is what I talked about in several posts this last month or so. The USA is under an actual "Coup" and it will get much worse before it gets better. Very possible at this point, Civil unrest bad!
The difference in people is very clear now. When Obama was elected and half the country despised him. You did not see what is happening now, happen. Difference in people! Obama was elected and we took our lumps and grumbled and groaned, but we did not go out to destroy the country. Love for America is to great. Then you have the other side and find love for country is secondary to all other aspects… The Me-Me generation and that goes back at least two full generations…
Too be fair; we all go through this stage, but technology has created a Frankenstein Effect upon our kids and with that comes the elders who are trying to stage this coup. This is exactly what has been done to many other countries and now it is being done to America… (Good luck, just see the results in Iraq, Libya, Syria and many many more!)
I do not think that the liberal agenda will go down without taking the country with it. They feel privileged in their views and when Hollywood, the government and a bunch of rich sick old men are pushing such an agenda…
We got nowhere to go but to the bottom of the barrel…
America is a very divided country and it most likely will take serious blood shed to sort it out. Hope I am wrong. But I voted for Trump because of this very situation that is happening. For far to long, things have been terribly rotten in America…
Either it gets straightened out, or millions better leave, the ones like me, to find a better home to flourish in. I found Russia and found the old days again. Far from perfect, but safe, free and a happy place to live…
* * * * *
Gotta get ready for Svetochka and walk the doggy again…
Glad I am here in Russia…
WtR