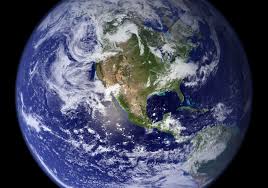 You do not want to hear this. I do not like saying it. I wish that we were going a different path for life in the world….that beautiful planet we live on. A planet that is very special and is a miracle among so many planets of rock and dust…
China and Russia are getting ready for war. A war no one wins, but they are getting ready and it really is all they can do. Just simply run 24 hours, 7 days a week and 365 days a year of building weapons to get ready…
This is not a joke and it is now what has become real life for many. Iran is doing the same. North Korea is doing the same. Venezuela is being prepped for the same. Syria is gearing up after being laid almost to waste by the Western Empire…
Europe is trying to gather the steam to sway the odds away from that war upon her shores. The world is dancing to a bad tune and one country, being twisted by a handful of people is leading the way…
War tech is being shared in anticipation of what will most likely become an earth shattering event. I hope that cool heads prevail, but every time a country around the world stops the color revolution being shoved down their throats and they get the instigated civil war under control. Another country is slight of hand attacked and it all starts over again…
Starting to look like all countries are going to have to have Nuclear weapons as a deterrent base, just to have a few years of peace and not have someone shoving an alternate life/political style down their throats. This issue of nukes leads to a whole can of nasty worms and therein lies Pandora's box…
How did we get to the state we are in?
That my friend is what we all should ask every leader all over the world. We should ask the leaders, the governments under them and then ask ourselves how we allowed all this to build to a stage of stupidity and scariness….Why did we open the door?
If anyone stopped long enough to count up the money wasted upon weapons, war and deception of all and everything. If you actually counted the money, you would find that ungodly trillions & trillions of paper money pieces would have been spent in just the last few years…
Then ask yourself what if we had spent that money on the good of humanity?
What about water, the earth, trash, healthcare, the arts, the sciences, space travel, homeless, food, life and a million other things more important than war, weapons and deception of our lives. Why even the internet is overrun with money paid trash and trolls. All to convince you that spending money against the declared evil flavor of the month is a good thing…
Now we find that countries such as China and Russia are sharing tech to get ready for the mother of all wars…
We can't win, no matter how ready we get. We only lose and we only (All of us!) will die as we lose…
The enemy is everywhere and we have opened the door and let them in…
WtR
PS: I love the earth. I for one am thankful to have been given a chance to live upon a miracle of a world. You should be also and we should work with the planet and become one with nature. We are not gods, never will be and earth is our home. We are terrestrial bonded creatures and that is that…
To leave our planet will take many many generations (1000 years and more) of born in space humans. That means until we colonize the moon and start adapting to low and or no gravity, radiation variants born within in space and can endure a vacuum for short periods of time?
We are unable to leave and survive…