Putin is serious and it is not a joke…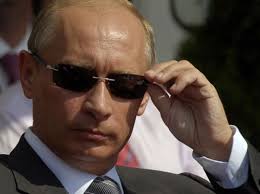 Putin Reveals He Offered to Sell Trump Russia's Hypersonic Missiles: 'I Told Donald It Will Balance Everything Out'
Earlier, in August, the US officially withdrew from the INF treaty and conducted a ground-based medium-range missile test just a few weeks after. Russian president Putin then ordered the Defence Ministry to formulate an appropriate response to the testing.

Vladimir Putin revealed during the Eastern Economic Forum in Vladivostok that he offered to sell Russia's newest weapons to Donald Trump, including a hypersonic missile system, when they met in June this year in Japan.

"I told Donald, 'if you want, we'll sell them to you and that's how everything will be balanced right away. However, they said that they will soon produce [weapons] themselves. Probably, they will, but why waste money when we have already spent it and we can get something from it and not as a detriment to our security, but for the sake of balance", Putin said during the plenary session of the forum, which was attended by Japanese Prime Minister Shinzo Abe and Indian Prime Minister Narendra Modi.
Source: Putin Reveals He Offered to Sell Trump Russia's Hypersonic Missiles: 'I Told Donald It Will Balance Everything Out' – Sputnik International
Russia is so different than what you have been told…
That is why I love Russia…
WtR