Nothing will change and the fires will only burn brighter and hotter: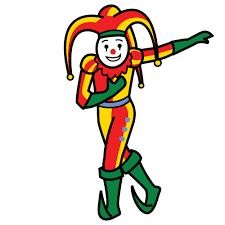 Either which puppet is chosen. We have a decision between a buffoon versus buffoon. Both who are supererogatory to any semblance of normality that is conductive to real life. Both who follow orders explicitly, just in different ways. Whomever is elected will keep on wasting U.S. power, resources, finances and time (All waste should be used constructively to help the US get its existence stabilized and out of the hole it dug.) as we are proceeding with our hostility at ourselves and at the rest of the world, for the most part hurting guiltless regular folks in different nations worldwide & US internally.
The main tantalizing tidbit is who is the best buffoon?
I don't have the foggiest idea who that is, running for president right now:
Since they are all extremely narcissistic while supporting different wants, to satisfy the foundation of war hawks. One pronounces a strategic expression of what they will do if elected and the other simply tries to belittle it and or better it. Just the ole seesaw going faster and faster in the playground…
The last election was easy, for me at least; Pure Evil vs Unknown Evil!
Now we have no dividing line between the evils….both evil buffoons…
On the off chance that we get into a big war that will involve Russia, China and Iran (Because we have been so becoming and friendly toward all three.), what happens next is anyone's guess since we will lose and it will be brought to our shores, sea to shining sea….and that will be such a moral degradation to the country, that I am terrified concerning how we will respond as we whine about life is unfair and "What did we do?"…
Anything can happen from a Dresden to Hiroshima, as we flounder in our self-pity and remorse…
Unless us peons can garner control of the country back:
Trump and or Biden is not an answer, not in the least bit…
WtR