Because we use those lies to push agendas…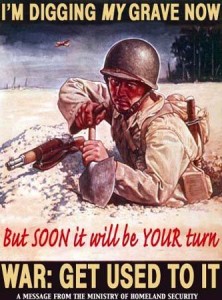 It is now extremely obvious that the western world is so self-centered that it only sees itself at the center of the universe or of our world at the very least. This is in a very small world, in a very small solar system; in a very large universe…
The west has now; starting with Britain and now mouthpiece by America; "Looks like a bomb on board the Russia jet from Egypt!"
This statement has been used to attempt destruction of the Egyptian tour industry, to increase the control over security at borders in the west and to say, "Look Russia is over their head and ISIS will get them!"
November 04, 2015 – "CNN" –  The latest U.S. intelligence suggests that the crash of a Russian passenger jet in the Sinai over the weekend was most likely caused by a bomb on the plane planted by ISIS or an ISIS affiliate, according to a U.S. official familiar with the matter.
Well we have done it now and once again for the millionth time a unnamed US official knows all that happened… 😐
The West owns ISIS (from birth through nurturing) and now the West uses ISIS as the problem! (Again and Again!)
If you believe that we (America) had nothing to do with this, then you need to stay inside and hide, for you will soon have no life to live outside of your box. For when you see the truth; you need to run like hell and get out of Dodge…
I myself and Sveta will continue to travel all over the world, with the exception of traveling to the smallest part called the western world. Travel west and become slaved, travel east and live free…
You live in a world that only caters information to suit your immediate needs and desires. Any incident like this terrorist attack (whether true or not,) is used to control the masses farther and from what I see…
The western people are all running scared and it did not happen to them…
If you fall off a horse, get back on and overcome your fear. That is what Russians do, (though Putin has stopped flights for now) when they get a terrorist attack like this. Russians will continue to travel and the Middle East is a great place to travel…
Have a nice day and ask yourself: 1.) Why does the west seems to know what happened (again and before any evidence is presented) with the Russian airliner? 2.) Why do we (west) keep training and supplying weapons to terrorists in the Middle East? lastly 3.) When are you going to wake up and look around you?
The Western Empire has just told on herself and you should care. Innocent people have died once again…
The issue is that the evidence is not all in and we should never try to media manipulate the outcome in reality and or in peoples minds through lies and falsifications…
Posted by Kyle Keeton
Windows to Russia…