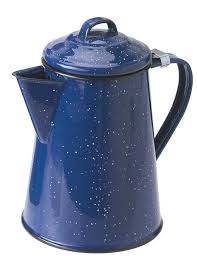 Such a simple word!
"Words" has a meaning deeper than we seem to realize. Words; a single distinct meaningful element of speech or writing, used with others (or sometimes alone) to form a sentence and typically shown with a space on either side when written or printed. See simple and useful…
But…
Many years ago, I was in on the ground floor of the founding of a Ebonics school in Georgia. I was in food service and at the corporate level. Thus I was responsible to gather new accounts when possible and I presented a bid for the food service at this newly founded, yet in a decrepit old facility, school teaching Ebonics. To make this story shorter, I presented, I was called back and toured the facility and then called the third time, which meant I had the account…
I was good at what I do. I study and garner all the facts and twists that will make an account work. I knew that they did not have the abilities to feed the kids and I could do that. I could as we say, "Make a silk purse out of a sow's ear!"
The school was in the pre-opening stages and would still be months from opening. I had gathered all I could find on Ebonics at that time and knew that this was a opportunity for grants, GOV. assistance and many futures of expansion availability…
But I will and have been labeled wrong in my beliefs many times…
I also knew that it (Ebonics) was a failure from the beginning. Ebonics could not grab me and hold my heart as appropriate and thus, I was not able to pretend that I cared. I called and declined for personal reasons as to why I could not come to the last interview. I am a white male, they were all black, I worked alongside Georgian blacks for many years, we were all the same and as good as one and another…. So why and what was the issue? Race had nothing to do with it. I do not see life that way, but I did see a degradation of one of, if not the finest languages on earth. Language is not to be messed with. Men and women vastly more intelligent than we are now developed languages all over the world and no one could foresee that we would butcher languages to appease the masses…. I could not other words; use a classification for my gains…. I had to live within myself, not within you…
They developed languages to be forever…. Your language you speak is old and most likely ancient, if not, it comes from some ancient form of language and this and or that language has been tested, tried and trued many times before you even were a twinkle in mom's eye…
Language is a caste system…
Every country uses it and those who advance in language are set aside as different. Full language learning use to be available only for the very religious, very rich and or very special. The peasants spoke a simple and slanged tongue…
I was not able to be part in the degradation of the blacks, even if it was being done by their own. Language is too important to me and too hard for me to master to allow myself to be part of a downward process, no matter how good intentional it could be or was. That is questionable as to intentions…
I saw/see this same degradation happening within whites and we don't even acknowledge that we were letting English become a side thing and no longer mattered if we flourish at it or not. We degraded ourselves, much less others of different races, colors and creeds…
I realized then as now that my command of the English language was marginal at best…
But even I noticed that the word ain't and the resulting slap on the hand with a ruler, became silent and much less painful, as ain't was accepted in everyday life. It might still be crass sounding, but have you ever listened to Americans making videos on YouTube? Crass is the norm anymore. I blame society, government and our lack of true schooling for this…
I also know that a dumb populace is a controllable populace by people with higher standards of education. This is the crux of the matter. As in 1984 by Orwell, language is a control factor…
Has been always and will be always…
Truth is that we should in all the world, be speaking the same language. It should be taught at the highest level that we are personally able to obtain. This language (no matter what language) should be with exceptions of local dialects, universal. Language is a barrier that is utilized to slander other countries in its available translations into other languages. It is easy to create a threat from a simple statement made in Russians and translated into English. The same goes for North Korea and the things that say. Interpretation and agenda is the name of the game…
I guess…
This is because I have to decrease my language skills, even as poor as they are, to get messages across. That makes me worry about our future. We read now on such a low level and schooling has become so poor in testing. That we do not even know it is happening. Things are covered up as we rejoice in our revelry…
I see this first hand in Svetochka. Sveta speaks very well in two languages and technically speaks well in three. Her English she learned was British English and she has learned a whole new type of English from me. That was the hardest barrier to overcome between us…. English is fractured many times over in the world…. Just as Spanish is, German is and French, for examples…
Why am I talking about this?
I get many emails and most emails are from crass individuals. Thus, when I get an email that has intelligence within it, I find myself happy. Even an intelligent person telling me I am wrong is a good thing. It shows abilities to be more than what we show that we are…
Soviets were extremely intelligent and Russians for the most part are also. The prevalence of intellects within the society norm are very high and that makes me comfortable within that society. That was a comfort that I did not find anymore within the American society. It had gotten sad to me when you simply tried to order a Big Mac at the McDonald's drive through and the person talking to you sounded as though they were from Jupiter or such…
You never knew what you would receive! Why is that accepted?
Communication, not war is the key to a better world. Honest communication is the best and lies no matter how well meaning are never the answer. We have become a world of untruths…
My dads family were hillbillies and I grew up a hillbilly….
Have a nice day and I realize that….
I knowed the Lah brung y'all arond, naw dunt mean diddley squat to ya. It beats the heck out of me, why I reckon to talk about it. See ya I gotta git gussied up, fo Svetochka is coming. This'n jawing is not getting chores done. Tho, time's I gotta Jerk a knot in y'ous tail…. It's also time for Boza and I to hit the holler to walk it…
I blame it all on the era of Animism and the reinforcement by Ethnography…. Dang it y'all…
WtR