Monthly Archives:
November 2009
Thoughts and Quotes of the Day: November 27th, 2009!
Every once in a while I come across a statement in the world press that kinda just floors me. Usually something someone says that is printed verbatim. Being an American, I stay involved in American news. I still have contacts in DC and when they give me the heads up, I look around for the […]
Much More…
Happy Thanksgiving – From Windows to Russia!
Svet and I would like to wish all a Happy Thanksgiving and hope that all is well with you theses holidays! Kyle and Svet Windows to Russia!comments always welcome.
Much More…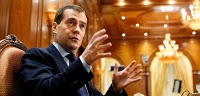 The West Is A Broken Promise – for Russia!
SPIEGEL ONLINE – Reports: Russian President Dmitry Medvedev has accused the West of breaking promises made after the fall of the Iron Curtain, saying that NATO's expansion into Eastern Europe violated commitments made during the negotiations over German reunification. Newly discovered documents from Western archives support the Russian position. No one in Russia can vent […]
Much More…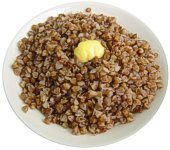 Recipe for Grechka: Russia's Brown Rice (Buckwheat groats)
Grechka: Could be Called – Russia's Brown Rice! When I first came to Russia three years ago. I was fed for one of my very first meals Grechka (Buckwheat). Now since I grew up a country boy I had eaten hot buckwheat before. But never any that tasted as good as the Grechka in Russia! […]
Much More…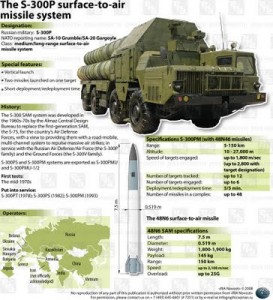 Why Iran Wants the Delivery of the S-300 Air Defense Missiles From Russia!
Today the pressing news in Russia is the S-300 air defense missile systems that Iran wants delivered by Russia. Iran is even saying (according to TV station 1) that they can sue in the International court of law to get the contracted S-300 air defense missile systems. We all know that Israel and the USA […]
Much More…
Russian News From Russia: November 24th, 2009!
Russia's GDP to grow 3-4% in 2010 – Central Bank:Russia expects its gross domestic product to decline less than projected in 2009 and grow 3-4% next year, Central Bank First Deputy Chairman Alexei Ulyukayev said on Tuesday. One dead in shooting in Russia's Ingushetia:One person was killed in Russia's North Caucasus republic of Ingushetia on […]
Much More…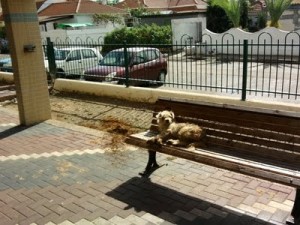 Israel Pictures Photoset Two (2) from Windows to Russia!
Second set of Pictures from Windows to Russia while at Israel. I try to show pictures of areas that you most likely will not see on the internet. Above – Dog wore out from digging a hole so he is going to take a nap! Above – The cable lift at the grottoes! Above – […]
Much More…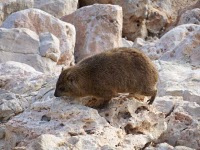 Hyrax – The Shrewmouse from Israel – Elephants Closets Relative?
While Svet and I traveled Israel this time we went to the Lebanon border and saw the grottoes! As always Svet loves to take pictures and movies. I picked this movie because it shows not only the star attraction of this article but some of the beautiful landscape that is around the area. While you […]
Much More…