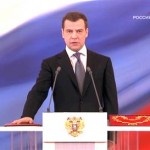 I was drinking my morning cup of coffee here in Moscow, Russia. I was thinking about a article that I read last night before going to bed. The article is half true and misses the whole part about the involvement of America in this situation…
This article is written by one of the several half wits that work for the Western Press units that are stationed in Moscow Russia (Time in this case!).  We have these individuals that seem to love their job at slanting the facts and always conveniently remove facts that get in the way of their truth.
The article: "Is Russia's Backing of Iran Sanctions Starting to Fray?"
Go ahead and read the article, but remember that it takes two to tangle and America has burned Russia severely these last few weeks. Take a look at some of the articles that I have been turning out over the last month or so…
I have been very busy on this subject for weeks now and made it clear that from the beginning that Russia had already figured out that the USA had played games with them…
Medvedev spent some time soul searching, so to say. While Putin took the lime light for a few weeks. I am still disappointed in some of Medvedev's decisions but I am now seeing some reality sink into his thoughts. I also truly believe that Putin has let his prodigy go on his own two feet and Medvedev by being a tad on the naive side got burned…
I have explained many times that the thoughts of what is happening in the Kremlin are expressed in subtle news reports that are released to the public. Moscow never made it a hidden agenda that if the sanctions are messed with that they would pull out of the implementation. In fact they were upset that "America and Company" decided to expand the sanctions virtually the same day they were passed…
U.S, and Obama will need to offer Russia some major rewards if he wants an even tougher stand on the nuclear issue. But with Russia now appearing to backpedal on its support for sanctions, such rewards might be necessary just to get the Kremlin to keep the promises it has already made.
No – Time Magazine – America needs to quit trying to buy her way and lead by example. Do what is correct the first time through and quit changing the rules after they are decided. The Children on a playground that try those games are always disliked by the other children…
Windows to Russia!