Next week we leave for the village!
Boza and I are getting cranky and short tempered. We need to get away from 15 million people all in one spot. The oppression of such masses of humanity is a very real effect upon the psych.
I need to piss off the front porch, threaten ravens and foxes and spit at the pine trees, to be happy. I know that Boza needs to chase lions, tigers and elephants (He already pees anywhere outside that he likes anyway.) Neither of us can do these things in Moscow.
This weekend we will go to several big markets and such. I will stock up on goodies for the village and I also am starting to pack the car with what I am going to need for the winter. Time to get on the road and check out our Russian Village.
* * * * * * * * * *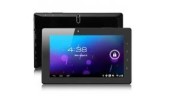 I already broke my new Windows Tablet, actually I should say, Windows update broke it, but I have to suffer and now it is being checked over for what happened. That would leave me with no tablet, but I bought a super cheap 1900 ruble Chinese Android Tablet. That is $30 for us conversion illiterate, like me. It works fantastic and all it is for, is to fill in the gap, as my other tablet is in the hospital.
Looks like my tablet in the village will be a cheap Android, for my other one will be in Moscow for awhile.
I did not have it even a week! Ugh!
* * * * * * * * * *
Vova my buddy called and asked when I would be coming back to the village. He also has a two year supply of wood (Oak) to be cut up and split being delivered at our village home. It seems he is getting excited about me coming to the village and keeps calling us. It is good to have a buddy in Russia…
Oh man! That is going to be a huge pile of logs…
* * * * * * * * * *
Well that is all today. Soon you will be seeing pictures from the Russian Village. That little tiny spot of heaven on a very messed up world…
Have a nice day…
Posted by Kyle Keeton
Windows to Russia…