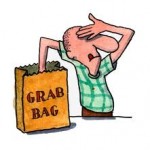 Russian airlines hiked up their passenger transportation by 29.8 percent to 31.168 million people in the first seven months of 2010, the press office of the Russian Federal Air Transport Agency reported today.
During the reporting period, passenger traffic climbed 35.2 percent to 80.211bn passenger-kilometers, and cargo traffic stood at 2.615bn tonne-kilometers, showing a rise of 45.8 percent.
Aeroflot – Russian Airlines alone transported 6.286m people (up 32.5 percent), and its passenger traffic equaled 19.3bn passenger-kilometers (up 38.3 percent). In July, all airlines increased the number of transported passengers by 25.7 percent to 6.601 million people, and passenger traffic rose 28.3 percent to 16.592bn passenger-kilometers.
More…
Russia's inflation in the first seven months of the year was third in Europe, lower only than that in Malta and Romania, according to the Russian Federal State Statistics Service's (Rosstat) report based on publications by Eurostat. In January-July 2010, the increase in consumer prices in Russia amounted to 4.8 percent, to 5.5 percent in Malta, and 5.4 percent in Romania. The European Union's average inflation stood at 1.1 percent in the reporting period.
In July alone, consumer prices went up the most in Romania (2.6 percent), Malta (0.6 percent), Bulgaria and Canada (0.5 percent). In Russia, consumer prices inched up 0.4 percent compared to June of this year. At the same time, the average inflation level slid 0.2 percent in the EU.
In the EU, the highest increase in food prices was registered in Romania, Denmark, Estonia, Latvia, and Slovenia (0.8-1.9 percent). In Russia, prices for food products edged up 0.3 percent in July compared to the previous month.
More…
Ukraine's government is poised to insist on revising existing agreements on the price of gas, Ukrainian Prime Minister Nikolai Azarov announced during the cabinet meeting today, RBC Ukraine reported. "We intend to revise the extremely unprofitable agreement between Ukraine and Russia and will strongly insist on the need for our Russian partners to do so," Azarov explained.
The official reiterated that Kiev continued to purchase natural gas from Russia and pay in accordance with the formula that provided for a quarterly price increase. "In the first quarter of 2010, we received gas at $330 per 1,000 cubic meters and the price has gone up quarterly by $25 per 1,000 cubic meters. Consequently, the price for gas will exceed $390 per 1,000 cubic meters in the fourth quarter of this year," Azarov stated. According to him, the signing of the so-called Kharkov agreement allowed Kiev to bring the price for gas down $100 per 1,000 cubic meters.
More…
Moldova's Prime Minister Vladimir Filat has paid a visit to the Transnistria region for the first time as the head of the Moldovan parliament. He met with leader of Transnistria Igor Smirnov and State Security Minister Vladimir Antyufeyev late on Tuesday. The country's government reported to RBC that Filat and Smirnov discussed a wide array of issues, but noted that he would relay the contents of the conversation to journalists later. Filat and Smirnov most likely discussed matters related to the settlement of the Transnistria conflict and the improvement of trust between Chisinau and Tiraspol.
More…
Gazprom and Naftogaz are also discussing the possibility of a merger of the two companies, in several stages. On June 25 of this year, Miller announced that the Russian company had already made proposals on certain major gas fields that could be contributed to the joint venture.
More…
Moscow's Mayor Yuri Luzhkov has approved the city's draft budget for 2011 with a deficit exceeding RUB 100.8bn (approx. USD 3.29bn).
According to Luzhkov's announcement at Moscow's government meeting today, in its parameters, the document has been formed quite precisely and thoroughly. At the same time, the mayor indicated that the budget was socially-oriented, as in previous years.
The approved decree on Moscow's budget for 2011 and the mid-term financial plan for 2011-2013 provides for a budget revenue of RUB 1.192 trillion (approx. USD 38.95bn), and expenditures of RUB 1.293 trillion (approx. USD 42.25bn). Consequently, the planned expenditures are expected to exceed revenue by RUB 100.804bn (approx. USD 3.29bn).
The financing of the projected budget deficit will be carried out by borrowing funds.
More…
Between August 17 and 23, consumer prices climbed 0.2 percent in Russia, the Federal State Statistics Service (Rosstat) said. For the month to August 23, inflation reached 0.6 percent, and 5.4 percent for the year to date. For reference, similar month-to-date prices grew a modest 0.2 percent in 2009, while those for the year to date reached 8.3 percent. In August 2009 as a whole, the prices showed no changes.
http://www.rbcnews.com/
That's all Folks…
Windows to Russia!