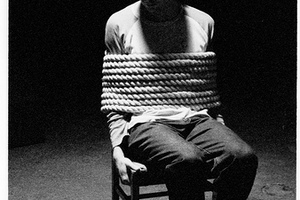 First Iran accuses America of kidnapping a nuclear scientist and he finally got home after being smarter than his captors…
Now Russia is accusing America of kidnapping a Russian. Russia is really pissed off. I have watched this for a good week plus and have waited for the Western press to report on this escapade. Less than a day ago the Western press finally acknowledged that this incident has happened…
Talk about trying to ignore the truth!
Russia accused the United States of "kidnapping" a Russian pilot extradited from Liberia in a cocaine smuggling case, the foreign ministry said on Wednesday.The detention in May of cargo-plane pilot Konstantin Yaroshenko by US anti-narcotics police from Liberia to be jailed in New York "directly violates the norms of international law", the ministry said in a statement.

"Effectively, we are talking about the kidnapping of a Russian citizen in a third world country!" it said, complaining that US authorities did not inform the Russian embassy about Yaroshenko's detention.

Seven people including one Russian were arrested in Liberia on May 28 on drug trafficking and conspiracy charges and deported to the United States after drug enforcement officials caught them with 4,000 kilos (8,800 pounds) of cocaine.

In a telephone interview with Russia's NTV television on Wednesday, Yaroshenko complained of "torture" and "beatings" in jail in New York and said he was deprived of sleep and necessary medications.

If found guilty, Yaroshenko faces up to 40 years in jail.
Russia has reached a boiling point on this and with the incident that just happened with Iran it looks like America is on a spree of doing what they want when they want…
This is a clear cut example of the rift that has developed between Russia and America. I read article after article about how Russia and America will grow stronger because of the little spy escapade that everyone seemed want to relate to a new cold war era…
It is not the spy bull that is the problem and I have made it clear that the problem is all the American games going on that tend to piss people off…
I also said in some of my articles that I hoped I was proven wrong about the "reset has failed" between America and Russia…
But this is one more log on that burning fire…
Post by Kyle Keeton
Windows to Russia…