Monthly Archives:
August 2009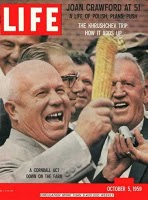 Nikita Khrushchev Brought Corn to the USSR!
Today I found out something new. I never heard about this tidbit of information. Watch this video and see what I mean… In 1959 Nikita Khrushchev came to America and discovered corn on the cob! Did Nikita Khrushchev succeed at his corn plantings? Sorta…. Windows to Russia!
Much More…
Russian News From Russia: August 28th, 2009!
LUKoil's U.S. GAAP net profit down 50% to $3.36 bln in 1H09:Russia's largest independent oil company LUKoil announced on Friday a 50% year-on-year drop in its U.S. GAAP net profit in the first half of 2009 to $3.362 billion. IMF to allocate 195 million euros to Latvia:The International Monetary Fund has given Latvia another 195 […]
Much More…
Russia Mourns: Sergei Mikhalkov has passed away at 96 years old!
The legendary Soviet-era children writer and poet Sergei Mikhalkov, who penned the lyrics to the Soviet and modern Russian national anthems, died on Thursday at the age of 96. "He died of old age – he simply fell asleep," his grandson, Russian film producer Yegor Konchalovsky, said. Yegor Konchalovsky also said the funeral would most […]
Much More…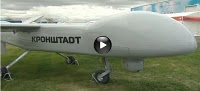 Why is Russia Buying Unmanned Drones?
The Dozor-600 is the first Russian unmanned long-range aerial vehicle capable not only of sending back images, but also of carrying weapons. I am going to add a correction after Peter has given me more information. I did not research this with much detail and went by what Russia Today has been expressing on this […]
Much More…
Putin Hits it on the Nail Head as Russia Opens New Pipeline!
Putin attributed the lack of progress to U.S. influence over the world. Putin said at the new gas pipe line opening at South Ossetia "What is happening now … attests to one thing: Not many members of the international community use their sovereignty in the full sense of the word,". He also said, "All of […]
Much More…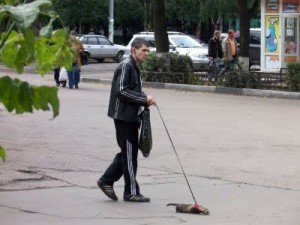 Life in Moscow – Russia by Svetlana!
Hey Everyone, Today Svetlana brought me some more pictures. So I have thought about doing a weekly or biweekly post called: Life in Moscow – Russia! Moscow is a never ending flow of people and personalities. (Just like any major city.) Svetlana has a good eye for taking pictures and I am proud of her. […]
Much More…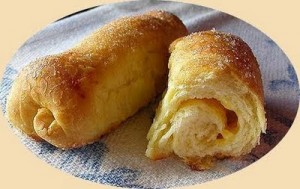 Recipe From Russia: Simple Cheese Rolls!
I have seen this in Russia before. There is as always 300,000,000 ways to make these rolls. This is a simple way and easy to make in most kitchens even when you have a small kitchen. It is a great food to experiment with and try different fillings. The one nice thing is that the […]
Much More…
Russian News From Russia: August 25th, 2009!
Russian economist says too soon to bury dollar:There is little hope that any currency will replace the dollar as a reserve currency any time soon. S.Korea's first self-launched satellite fails to reach set orbit:The first satellite launched by South Korea failed to reach its designated orbit pattern on Tuesday. Rescuers recover two more bodies at […]
Much More…