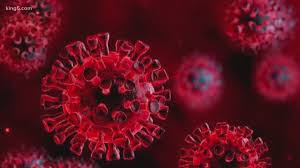 First thing that stands out and stands out big time: Tiny Russian Village's (TRV's) vs Moscow and other Big Cities…
King Corona is walking all over Muscovite's…
In the Big Village 80% wear masks and gloves and keep sanitized. No cases except one, that case was isolated and stopped fast. People take it serious and all the small villages are safe to the elderly. You do not get into a store without a mask…
Russia has left it up to each district to enact their rules and stipulations to control the King Corona. I see a very proactive and caring administration in the region seat the Big Village…
Big Village: Sarai – Сараи – Ryazan Oblast
Moscow looks like so many other big cities around the world and from what I see, only a few walk around with masks and only reluctantly use them if forced inside a business. No one cares in Moscow….an elevator in the buildings of thousands and thousands of closed in inhabitants….has got to be the biggest incubator of King Corona (any diseases such as Flu, etc…) that there is!
Guess what?
Moscow is a hotbed of King Corona and everyone knows someone with King Corona and or who has died from King Corona. King Corona loves Moscow…
Take it how you want, but China got it under control and got things back on track by everyone using masks. The TRV I call home is literally business as usual, because people take much more care than "Big City People" do….and better care than many other small village areas. It is all in the mentality of the people…
Our TRV area in Ryazan, got it under control and did not look the other way when it reared its head…
I do not like masks, I do not like the situation. I think it all sucks and well you know, whatever, it is all stupid. Yet I see first hand how a little care and consideration keeps things flowing smoothly….I know King Corona is a fact even if I dislike how we have to deal with it…
Remember that we have others to take into consideration and not just our own selfish wants and desires!
It has nothing to do with masks and gloves actually. masks are a tool. It has to do with the mentality of the people and how they respond to what is going on….a mask helps to basically stop the spread of issues as that mask wearing person is coughing next to you…. At least you hope they are wearing a mask? Yet that is the issue, it is the people and how they take care in spreading any illness and disease…
I am more than a little pissed right now:
I came from a King Corona free "small town society" and have walked into a "Big City Society" that flaunts King Corona and he flourishes like a tulip in springtime…
---
After bearing the brunt of Russia's battle with Covid-19 in spring, Moscow had hoped that growing the city's treatment capacity would weaken a second wave. But now, the capital's top infections hospital is full to the brim. In an interview with RT's Anton Krasovsky, published on Thursday, the director of the Kommunarka facility, Denis Protsenko, admitted that, as the number of cases ramps up in Moscow, its most famous Covid-19 clinic has no space left. It was visited by President Vladimir Putin in March
Source: As Russia breaks record for daily Covid-19 cases, Moscow's main specialist infections hospital has no empty beds for new patients — RT Russia & Former Soviet Union
---
If everyone did like our Tiny Russian Village and surrounding area???
Maybe King Corona would not be so brave and bold…
King Corona is walking all over Muscovite's…
Because they do not care!
WtR